iFace Group on the March:
Business Done Easy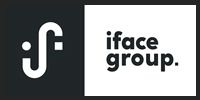 All your Solutions and Networks wrapped up into one founding, thriving company: The iFace Group. 2017-2018 has been a year of success, growth, and development that continues with strength into the future. So, what's new with the iFace Group?
You may already be familiar with their companies, iFace Solutions, and Selective Networks. Well iFace Group, founded in 2017, now exists as a parent company that ensures the best possible business practice for all. Having acquired Selective Networks in September 2017, iFace set out to continue building and happily made their 2nd acquisition in April this year, welcoming Artriom to the family. Their vision remains determined; Always keeping customers at the forefront of the Digital world and future proofing technologies for the business environment today.
iFace prides themselves on their solutions in the Telecoms and IT sector, aiming to offer a one-stop solution for all business needs, cutting out the middleman and delivering exceptional service to those that make their business possible. When introducing new companies to their brand, they keep what makes their existing operations unique and nurture them with the iFace ideals. They demonstrate how to "Walk and Talk", teach how their "Heads and Hearts" work and show how to deliver the "Proof and Pudding" to every customer. And they are just a few of their traits of success.

As of April 30th, Company Directors Richard Bye and Tim Branton joined forces with iFace and Selective's Director's Roger Gooden and Jonathan Rutter to continue the group's journey. Artriom specialises in Business Collaboration Solutions with a particular focus on IBM's products. This combination is sure to spark genius and already, the companies are working towards their fully integrated IT and Telecoms packages for business, which they aim to have available later in the year.
From 2 people to a team of 20 in one year means desk space became limited very quickly! iFace and Selective Networks have settled at their additional residence in the heart of Leeds city center, ready for their next ventures. Their very own branded headset company, Go Get Headsets is also set to launch in the final quarter of the year, offering a tailored service to find the perfect headset for business. Watch this space…iFace Group is definitely a name to remember.